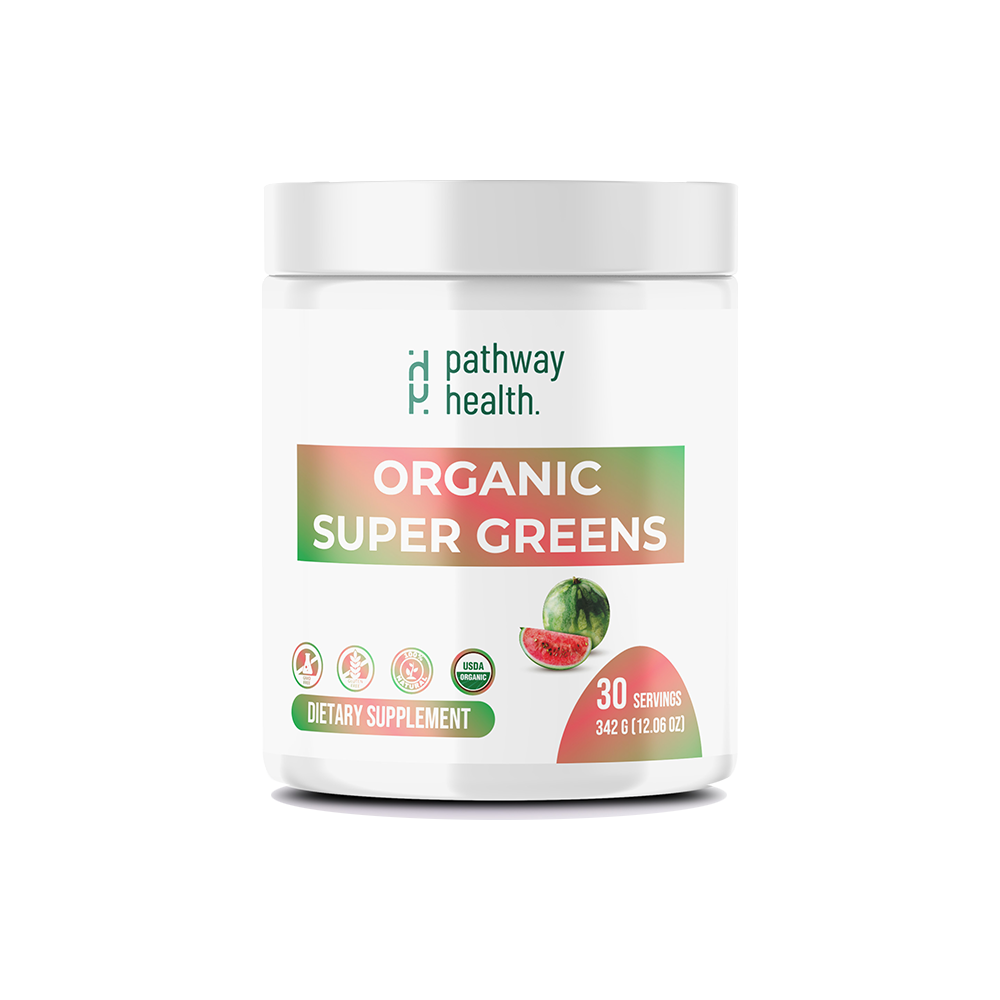 Organic Super Green
---
Purely Inspired Organic Greens Powder smoothie mix delivers 39 superfoods, 18 vitamins & minerals and active probiotics with just 1 scoop. 40 Calories per serving.
FDA disclaimer:


These statements have not been evaluated by the FDA

This product is not intended to diagnose, treat, cure or prevent any disease.
Fast, Same Day Shipping !
Safe Checkout
60-Day Money-Back Guarantee
Learn More About The Product
Organic Super Green
Potent, nutrient-filled organic super greens powder with antioxidant superfoods, probiotics, digestive enzymes, matcha powder, and adaptogenic herbs for easy nutrition. Supports healthy digestive function, detoxification, healthy energy, reduces occasional gas & bloating, and helps maintain healthy gut microflora.
Are super greens a good supplement?

Combined with antioxidant properties, which prevent inflammation, super greens are a great all-in-one heart health booster. Super greens also promote healthy weight loss, which can reduce the risk of heart disease caused by obesity. Dark leafy greens, namely kale and spinach, contain a lot of folate.
Is it good to drink super greens everyday?

In one clinical study, people who took one serving daily of greens powder experienced a decrease in both their systolic and diastolic blood pressure. Greens powders contain high levels of vitamins and minerals associated with maintaining a healthy immune system.
When should I take Super Greens?

Powdered green drink mixes can be enjoyed at any time of day, and added to any cold liquid. Lots of folks like to take them in their morning smoothie. Some find it helpful to drink them during the afternoon, to get a boost of energy to help ward off the dreaded "afternoon slump."
Are these products safe for children?

We always recommend working with a pediatrician when considering these products for your children's health.
Is shipping included on the price?

No, shipping and taxes are not included on the price.
You can calculate an estimate shipping cost in the Cart Page, or at Checkout.


Do you have a refund policy?

We are happy to announce that we offer a 30-day refund guarantee if your product does not match your expectations.


Please check our Return Policy to know how you can process your return. 
This product is rated 5.0 of 5.0 stars.
It has received 3 reviews.
Good product terrible flavor
My husband likes how this makes him feel but he is not a fan of the flavor. He did say after a few times of taking it, the flavor started to grow on him. I just tried it for the first time today in a fruit smoothie and I didn't like the flavor at all. I guess we shall see how I feel from it.
LOVE!
I love it! i got it as a substitute for bloom greens and i think it's a great dupe. The taste with water on its own is pretty okay it kinda tastes like sweet sea weed but the aftertaste is kinda gross LOL, but with smoothies it's not noticeable