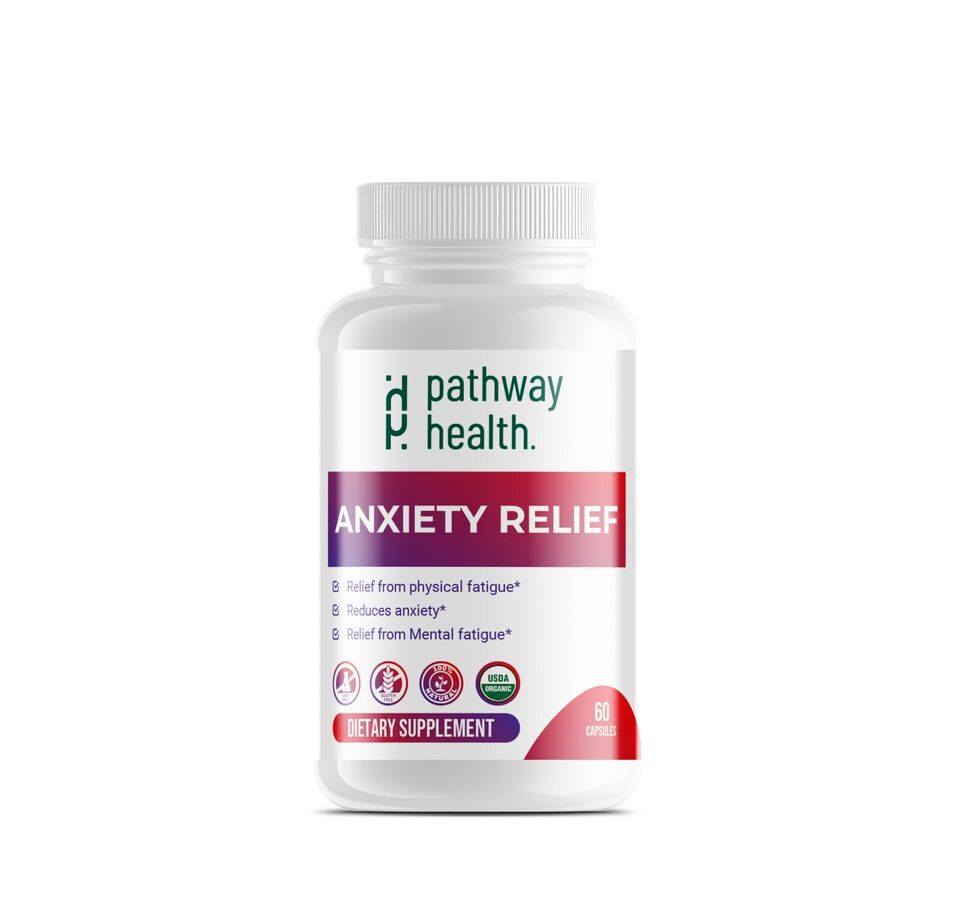 Anxiety Relief - Relief from Mental and Physical Fatigue
---
The mechanisms in many supplements work similarly to the mechanisms in SSRIs (selective serotonin reuptake inhibitors), which are often prescribed for anxiety and/or depression. They can help the body reabsorb neurotransmitters, like serotonin, to help reduce anxiety the same way a medication like Prozac would.
FDA disclaimer:


These statements have not been evaluated by the FDA

This product is not intended to diagnose, treat, cure or prevent any disease.
Fast, Same Day Shipping !
Safe Checkout
60-Day Money-Back Guarantee
Learn More About The Product
What can it be used for?
Anxiety relief is used to help alleviate symptoms of anxiety or to support overall mental health and well-being.
Anxiety relief supplements contains vitamins that are believed to have calming, relaxing and direct effects to anxiety such as Vitamin B1, B2, B5, and Biotin.
It's important to note that supplements should not be used as a substitute for medical treatment. If you are experiencing symptoms of anxiety, it's important to talk to a healthcare provider to determine the underlying cause and develop an appropriate treatment plan. This may include therapy, medication, lifestyle changes, or a combination of these approaches.
Is It Okay To Take These Products Together?

Yes, it is okay to take them together! Mixed together or separately throughout the day! It is simply suggested to take products at different times since they have specific benefits that can be more functional if utilized at the recommended times. 


Taking them whenever you prefer or mixed together will not decrease health benefits or potency!
When Is The Best Time To Take Supplements?

No, shipping and taxes are not included on the price.
You can calculate an estimate shipping cost in the Cart Page, or at Checkout.


Is Shipping Included On The Price?

No, shipping and taxes are not included on the price.
You can calculate an estimate shipping cost in the Cart Page, or at Checkout.
Are These Products Organic?

Many of Our Partners Brand products contain organic ingredients, however some of of them contain wildcrafted and biodynamic ingredients which are often higher quality than organic.

We carefully select that all products in our store are Non-GMO and Free of chemicals, and toxins found in commercially grown foods.
Are These Supplements Safe For Children?

We always recommend working with a pediatrician when considering these products for your children's health.
Do you Have A Refund Policy?

We are happy to announce that we offer a 30-day refund guarantee if your product does not match your expectations.

Please check our Return Policy to know how you can process your return. 
This product is rated 5.0 of 5.0 stars.
It has received 3 reviews.
TAKE 1 EVERYDAY
I take 1 of these everyday and I swear they really work. I notice I'm way stressed/anxious throughout the day.
It helps with my anxiety
I suffer from anxiety but do not want the side affects from prescription meds. These pills really help me during the day.